Nousmed
Healthcare around you
Nousmed ® develops technological product created ad hoc for the healthcare sector.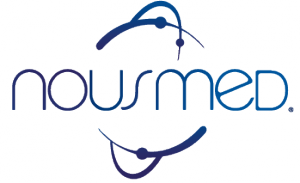 from hospital to territory", Nousmed software allows private and public healthcare agency to to make the sanitary system more efficient by a costs reduction, an improvement of the quality of the patients' care and assistance process and an increase of the services performances.
The Nousmed solutions contribute also to a maximisation of the sanitary structures' work flow, at department, hospital, and territory context, introducing a new management mode that is included in the clinic process.
The main product is COPERNICO an ambitious project of telemedicine, that is inspired to Copernico's revolution and that wants to change radically the sanitary world, moving the healthcare axis from hospital to everyone's home.
Nousmed®, HEALTHCARE AROUND YOU